Med+info 2012 Ltd
I am pleased to advise that from the 1st June 2012, I have with the full support of the Wilson Family, purchased the assets of Medicine Information Systems Ltd.
As you will know I have worked closely with the late Ron Wilson over the past 14 years, developing the Med+Info Leaflets and managing the day to day affairs of Med+info.
It is exciting for me to now be able to supply and enhance the information and services that you are familiar with.
Together with Pharmacist Marisa Andrews, we will endeavour to provide the latest information in a timely cost efficient manner.
We would be pleased to receive your comments and requests to ensure that we continue to meet your needs for the Medicine Information that your customers will readily identify with.
Tania White
Director
How med+info started
In 1996 pharmacist Ron Wilson was concerned about the increasing number of customers seeking information about their medication. Generally, verbal on-the-spot information was not ideal in the busy pharmacy environment and matters of confidentiality often precluded discussion. Only limited written information was available and was often in a language and style that was not easy for patients to understand.
Consultation with patients, health professionals, medical support groups, medicine manufacturers — and a review of Government guidelines for patient information — resulted in a workable and acceptable solution to the problem of "useful medicine information for patients."
The solution was to develop medicine information software that would interface with pharmacies' dispensing software and print a unique one-page (A4) medicine information leaflet for every prescription medicine. The leaflets would then be given to the patients with their medication.
Sample leaflets were prepared and given out with the appropriate prescription medicines. These leaflets were so popular that the trial had to be cancelled, as patients started asking for leaflets for medicines that were not in the trial. Clearly we had the go-ahead for the full project.
By late 1997 sample med+info software was released to pharmacies throughout New Zealand. Today nearly half of New Zealand's pharmacies, many Public hospitals, The New Zealand Defence Force, and an increasing number of Australian pharmacies use med+info software.
The success of med+info leaflets and their wide acceptance is due in part to the philosophy of actively seeking feedback from the public and health professionals. This has ensured that the leaflets have evolved to meet public expectations, and reflect the need for honest, reliable, relevant, consistent and current information presented in a manner that is easy to read and understand.
Med+info leaflets are divided into six sections, to help you find any particular information quickly.
Information Sources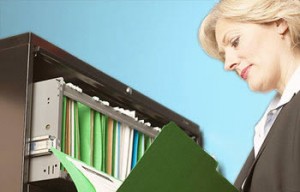 Pharmacists at Medicine Information Systems Ltd prepare med+info leaflets from approved medicine manufacturers' medicine data sheets obtained from the Ministry of Health. In addition we use specialised pharmaceutical reference material in our library that includes Martindale (medicine information) and Stockley (medicine interactions) as well as selected websites. Where necessary we cross check information through the internet. Questions raised by members of the public, pharmacists, other health professionals and manufacturers are researched and addressed where appropriate.
The medicine information is managed and processed in therapeutic groups as identified in the "Australian Medicine Handbook". All medicine information and processing is driven by our in-house SQLite relational database software. This provides a secure structure to manage the very large volume of medicine data.
Quality Control
We complete audits every 3 months to maintain our quality control and systems and to ensure our procedures are being followed.
We recognise our responsibility to ensure to the very best of our ability that we have the policies, procedures and the necessary skills to deliver consistent, trustworthy quality information about prescription medicines for the public.
In this age of information overkill it is essential that the public get reliable, helpful and easy to read information about their medicine – information that is not commercial, and supported by quality care from the pharmacist and other health professionals.
Feedback
A major feature of med+info is that we actively seek feedback from the public, pharmacists and doctors. This feedback has been (and continues to be) responsible for the constant evolution of med+info leaflets. Today med+info leaflets are a respected source of important information, telling the public what they want to know and answering their questions about prescription medicines. Please send us any comments, feedback or suggestions you have.
Med+info in Australia
Although med+info software has been available in New Zealand pharmacies since 1997, it was not till 2000 that it became available to Australian pharmacies.
APAC (Australian Pharmaceutical Advisory Council) invited us to make a presentation about our one-page medicine information leaflets for consumers, at their Consumer Medicine Information Standing Committee meeting in July 2000. It was a very satisfactory meeting, good contacts were made and we were encouraged to release our software for Australian prescription medicines to those pharmacies that requested it.
Many pharmacies have found that our one page medicine information leaflet is useful to patients who find a several page document somewhat daunting — especially the elderly, who may be taking several medicines and get swamped with pages and pages of information. In addition the risk is that the patient may in fact not read a several page document and be unaware of important information they should know.
We have leaflets for most subsidised Australian prescription medicines.
We have no support from advertising or sponsorship, because we believe that being independent is in the best public interest.
The Future
For pharmaceuticals in general and pharmacists in particular 'the future' is already here. The first new wave has happened; we now have healthy people taking medicine to prevent a possible future health failure.
More than ever before Governments are now facing the reality that there will never be enough money to deliver 100% on health care. Compromises are already happening with almost daily reports of 'impossible hospital waiting lists' and 'funding problems', along with limited availability of some new pharmaceuticals.
One of the problems of new pharmaceuticals is that they are very expensive (because of costly research, long lead times and exhaustive trial processes) with no guarantee of success. Media hype and public pressure and expectations do not make the going easy – they can open the way for premature and irresponsible medicine approval and prescribing.
For all the above reasons, and many others, pharmacists already (and certainly in the future) need to ensure they remain freely accessible to the public. They must be available to answer medicine questions, check medicine safety issues and encourage compliance – becoming dispensers of information as well as dispensers of medicine. Funding for this emerging scenario will have to be addressed.
At Medicine Information Systems (2012) Ltd we take great care to ensure that the role of the pharmacist is highlighted in all our med+info leaflets. They actively encourage people to ask questions of their pharmacist and to seek reassurance and guidance as appropriate. Today the pharmacist is the most accessible health professional available to the public on a one-to-one basis.
The provision of med+info leaflets along with a supportive pharmacy environment will go a long way towards helping people understand their medication and health issues.
The pharmacist can provide a good degree of certainty and comfort to the public as medicine and primary health care come under increasing pressure from all quarters.
As the cost of pharmaceutical care continues to rise, it is important that pharmacists are active in helping the public to understand their medication and comply with instructions. This helps to ensure that everyone gets the best value for the pharmaceutical dollar.
Disclaimer
Med+info leaflets are prepared by pharmacists and are in line with The Ministry of Health's guidelines for consumer medicine information. Med+info leaflets are not a substitute for professional health advice from your doctor, pharmacist or other health specialist. Medicine Information Systems (2012) Ltd has made reasonable and responsible efforts to ensure that the information in the leaflets is accurate and up-to-date. They accept no responsibility for any harmful consequence caused by reliance on any information, or by any error or omission, contained in the med+info leaflets. Med+info leaflets may contain links to other internet sites and Medicine Information Systems Ltd accepts no responsibility for any harmful consequences caused by reliance on the information contained in these other internet sites. All rights reserved, copyright Medicine Information Systems (2012) Ltd.